Accompanying In Hamburg

There's no place in Germany – maybe in the world – quite like Hamburg. Germany's second city has a long and rich history, incorporating the old Danish city of Altona. It was the core of the powerful Hanseatic League and for centuries was one of Germany's strongest links to the outside world. Today it's one of the liveliest and most fun cities in the country and Krypton Escorts are here to make sure you enjoy your time in Hamburg as much as you possibly can.
So what sort of enjoyment are you looking for? Hamburg has everything, from high culture to the infamous Reeperbahn, so you're certainly not stuck for choices. It's not the sort of city you want to walk round on your own though. What is all the splendour of the world worth if you do not have a lady at your side to enjoy Hamburg's discreet and elegant flair? More than 75,000 students live in this city. Some of them spend all their time with their nose in a book. Some don't, and among them are a few who enjoy being escorts. In Germany we say HH = Hanseatic Hamburg = cool and classy. At Krypton Escort we think we've earned the right to to change this equation to HH = Hanseatic Hot.
Krypton's roots are in Berlin, but we thought we shouldn't keep all the enjoyment for Berliners and Hamburg's a fun place too. Now we've hooked up with the smartest, wittiest and most beautiful students in the city so you can enjoy their companionship when you visit.
That's what makes us special as an escort agency; we only work with college girls. We find you get the best of all worlds that way. They're young and sociable, so they know all the best places for a fun evening out. They're also smart and well educated, so they appreciate the cultural side of Hamburg too. We love these amazing girls, and we know you will too.
We know you are here to encounter and meet the Hamburg escorts. However, if you do not know the city yet, allow us to say a few words about this great place. Wherever trade, industry and culture blossom, industrious businessmen seal their agreement with a firm handshake after tough negotiations, and where the world's finest orchestras give their performance – there must also be beautiful escorts. Hamburg has been Germany's gateway to the world for centuries and today this proud city still has the second largest seaport in Europe. The old streets, with their red brick shipping warehouses and the stately office buildings around City Hall, bear witness to the glory days of the Hanseatic League. Those with a lust for culture will find a rich museum and theatre scene. Modern buildings, such as the Berliner Bogen or the Elbe Philharmonic Hall which is now being built, set architectural highlights.
The escorts on our books are Hamburg highlights of a different sort, and we know you're probably already looking at their pictures and imagining them showing you the city. Hang on though – what are your plans? The last thing you want is to meet one of these beautiful ladies then, when she asks you what you'd like to do, your mouth drops open and you say "I have no idea". Of course the students from Krypton Escort Hamburg will probably have a few suggestions but it's always good to have some of your own, too.
Maybe you're visiting Hamburg on business and looking for a way to fill in the evening hours after your meetings are all done. Perhaps you've heard so much about the city you need to spend some time there to find out what all the fuss is about (and believe us, if you do that you'll want to go back again and again and again). So what is there to do? If it's a lovely summer evening it can be tempting to just find a bar, sit on the terrace with a glass of cold beer and chat to your charming companion as you enjoy the views out over the beautiful Alster. But maybe you want to do something else too? No problem; here are some suggestions.
Hamburg has more than 40 theatres, from Germany's largest – the Deutsches Schauspielhaus – to a lot of quirky independent ones. As well as professionals there are hundreds of amateur acting societies, some of them extremely good – if your German isn't great check out the English Theatre, where all the actors are native English speakers. The Hamburg escorts you'll find here aren't native speakers but they're all pretty good, so don't worry about that!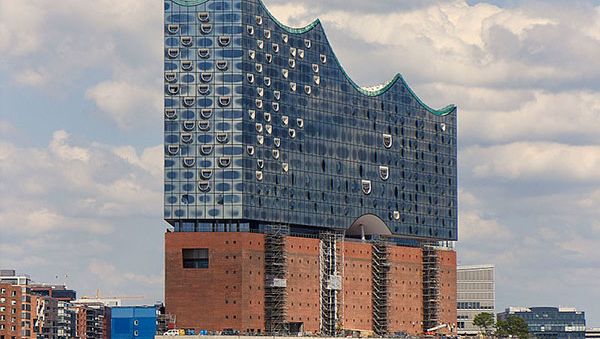 Enjoy opera? So do some of the escorts, so you can easily find an enthusiastic partner if you want to spend an evening at the Staatsoper. The Philharmonic is also a popular choice, as is its main rival – the North German Radio Symphony Orchestra. The city's new concert hall will be finished in October 2016 and promises to be spectacular. If classical music isn't your thing don't worry; Hamburg has every other genre you can think of too, and a thriving selection of venues. Don't forget this is the city where the Beatles first made it! Of course an advantage of having a student escort at your side is they know all the best places to go for music.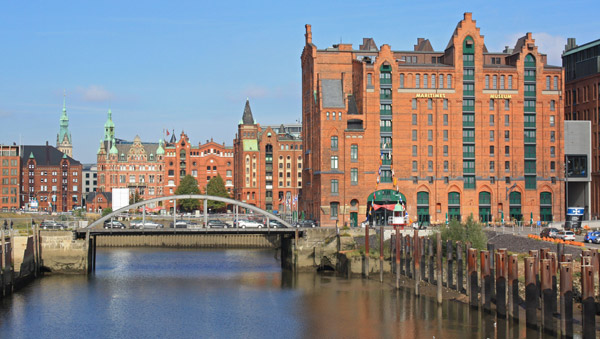 Some escorts – not all, but definitely some – love wandering round museums and they're great company while they're doing it. In fact they might take all your attention, which would distract you from everything else there is to see; it's up to you what you find more interesting! The museums are pretty good too though. They cover modern art, the maritime museum, archaeology, photography and a lot more. The city even has the world's longest model railway. They don't mess about in Hamburg – this is a model railway with over seven miles of track!
For such a busy city Hamburg has a lot of parks, and on a nice day you'll find hundreds of young couples hanging out there to enjoy the sunshine. Take a picnic and a beautiful escort and join in the fun. Or check out some of the other things to do – in the middle of the Stadtpark you'll find the city planetarium, which has a fascinating programme of astronomy shows, or there's a spectacular botanical garden. A favourite is the Alster Park, which runs along the banks of the Outer Alster lake. It has miles of paths to wander round, and some amazing views.
Spending an afternoon exploring is always a treat in Hamburg. The parks are scattered through some of the finest architecture in Europe, so there's plenty to admire. Of course there are also plenty cafes and bars whenever you and your escort want a break, and she'll be an amazing guide as well as a charming partner.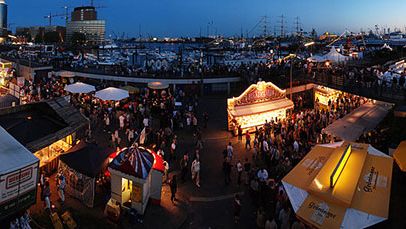 Hamburg's people love a good festival, and there are plenty to choose from. Whatever you're into the chances are there's an event in the city that will suit you perfectly. Christmas markets, a church service just for bikers, the harbour birthday with its ship parade – there's a host of special occasions to enjoy with your perfect companion.
Hotels In Hamburg
Empire Riverside Hotel
Who wants to raise
The steep hotel tower between the Elbe and the Reeperbahn even surmounts the harbor. The lobby alone is three floors high. On the twentieth floor you find the bar "20 Up." A drink in your left hand and a lady in your right – you hover over Hamburg! By the way, the Riverside deliberately disclaims the common star classification for hotels. 327 modern rooms and suites are available at modest prices.
Start at 130€
Bernhard-Nocht-Straße 97
+49 (0) 40/31 119-0
Grand Elysée Hotel
Luxury near Alster Lake and City
The Grand Elysee is one of the best houses in the city, giving an extra portion of attention to its guests. The spa area is 1000 m² and offers many opportunities to relax. The interior is designed luxuriously, but simply, according to Hamburg's self-image. Four restaurants and two bars give you the opportunity to dine with your escort student.
Start at 180€
Rothenbaumchaussee 10
+49 (0) 40 414120
Lindner Parkhotel Hagenbeck
Back in the colonial era
Be abducted in the Africa of the colonial era with your lady. Alternatively, go hunting elephants in India. How about a sauna in the Arctic? Too much program for an evening? In the hotel Hagenbeck you can live out those fantasies. The hallways and rooms in the five floors are dedicated atmospherically to the five continents. Exotic cuisine is served in the restaurant.
Start at 160€
Hagenbeckstrasse 150
+49 (0) 40 800808-100