Outside of Berlin, Leipzig is one of the busiest cities in eastern Germany. Most of its people still remember the days of the German Democratic Republic, when it wasn't exactly a place foreigners were lining up to visit, but that's the city's distant past now. In the present it's a really buzzing place, for business and pleasure alike. Reunification has been kind to Leipzig and now it's one of the leading economic centres in the former East Germany. In fact it's developing so fast some locals call it Hypezig, because it's one of the most exciting cities in Germany right now. Whether you're coming to Leipzig on business, or to enjoy yourself and get to know the place, you're going to have a fun-filled and exciting visit – and Krypton Escort Service is now operating in Leipzig to help you put the perfect finishing touches on it.
As well as its booming economy and lively social scene Leipzig also has a university, one of the oldest and most distinguished in Europe – it was founded in 1409, and four of its professors have won Nobel Prizes. Werner Heisenberg taught here; you may be unsure of who he was, but you've probably heard of his Uncertainty Principle. Of course a university means students, and that made Leipzig a natural destination for Krypton Escorts. We like to do things a bit differently from the average escort agency, because we want to offer a service that you'll never forget. We believe the best way to guarantee that is to only match you up with a very special kind of escort – a student.
Why students? There are quite a lot of reasons! We only choose the most remarkable girls to work with, and we interview them very thoroughly, so when you meet your escort you'll find yourself in the company of a young lady who's smart, charming and attractive. College girls also tend to be experts on the social scene, so your new companion will know all the best places to go if you want to have a great time in Leipzig. Our experience in Berlin, where we started, convinced us this was the right way to go, so as we expand into new cities a lively university culture is the first thing we look for. Leipzig has this by the ton. We think universities are like fine wine; they become more interesting as they age, and Leipzig University has had more than 600 years to become interesting. Its students excel in philosophy, science and the arts, so you can imagine how smart these young ladies are. Actually you don't have to imagine it – spend some time with one and find out for yourself!
So you've arrived in Leipzig and, whether you're here for business or pleasure, you want your stay to be as enjoyable as possible. After all even the most high pressure conference rarely takes up every waking minute. You'll be having dinner, perhaps with work colleagues or perhaps in your own time, and either way it will be much more fun when you have a fun companion at your side. Why sit in a classy restaurant by yourself, reading your text messages or a newspaper, when you could be enjoying the company of a beautiful woman? You know it makes no sense to eat on your own; if you're going to do that you might as well phone the restaurant and get them to deliver your meal to the hotel in a bag.
With a student escort, though, dinner can be one of the day's high points – a fantastic few hours you'll think back on long after the business meetings have faded from your memory.
Business trips don't have to be a bore. You get to see new places, and there's always some free time to enjoy yourself. It might be late at night but isn't that the best time to see a city come to life? That's definitely the case in Leipzig. The fall of communism started with demonstrations outside Leipzig's St Nicholas Church, and when the regime collapsed the people celebrated. Walk through the old town in the evening and it seems like they still are – the atmosphere is amazing. With a student escort at your side you'll be in the company of someone who knows all the best places to go; drink coffee, listen to music, catch a show, have a few drinks… your companion will lead you to where it's all happening.
THINGS TO DO IN LEIPZIG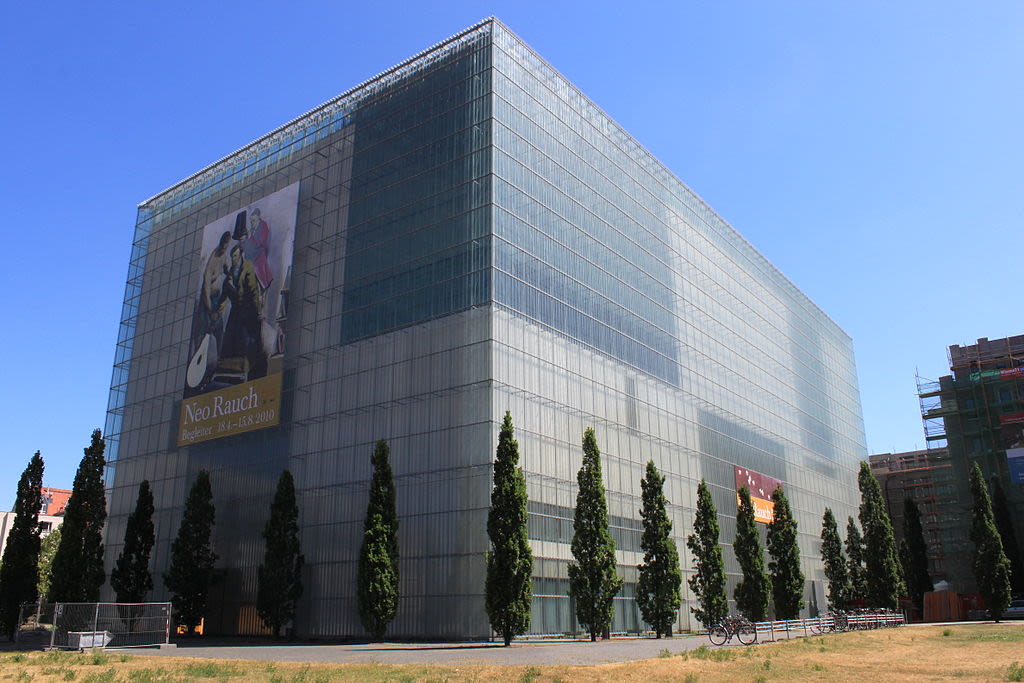 Leipzig has some spectacular museums – you can see outstanding collections of modern art, musical instruments, historical artefacts and much more. Some of the escorts love spending time wandering round them; just let us know this interests you and we'll be happy to introduce you to the perfect companion.
Leipzig has many fine parks but the most impressive is probably the Botanical Garden. This is the oldest in Germany and one of the oldest in the world; its origins go back to 1542. There's a butterfly house, greenhouses with tropical environments, and plenty of parkland to wander in.
For music lovers of all kinds, Leipzig is a huge temptation. If you're a classical fan there are two major orchestras; if your tastes are darker the city hosts the world's largest Goth festival every year. Rammstein singer Till Lindemann was born here and there are thriving metal and alternative scenes.
As well as the Goth festival there's something in Leipzig to suit just about anyone, so why not time your visit for when there's something great happening? Motor shows, choir events, the Bach Fest, the annual book fair… the choice is huge, so you can pick what you like and enjoy it with a beautiful companion.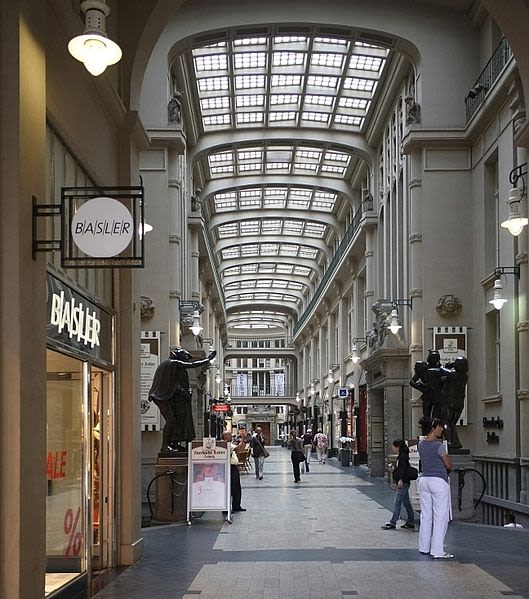 As well as the Goth festival there's something in Leipzig to suit just about anyone, so why not time your visit for when there's something great happening? Motor shows, choir events, the Bach Fest, the annual book fair… the choice is huge, so you can pick what you like and enjoy it with a beautiful companion.
LEIPZIG HOTELS
Steinberger Grandhotel Handelshof
The old town has to be the most beautiful part of Leipzig, and if you want to be able to wander its streets on a whim the Grandhotel Handelshof might be just the place for you. Located right in the heart of the ancient quarter, this spacious and luxurious hotel has it all. With large and comfortable rooms, an excellent restaurant and outstanding service you'll really feel pampered here. There's also a spa if you need an extra spot of decadence. The hotel is only minutes from the opera house and concert hall. If you're looking for a delightful place to relax with your lady companion this one is very hard to beat.
Salzgäßchen 6, 04109
+49 341 3505810
The Hotel Furstenhof is managed by Luxury Collection and it shows! Only five minutes' walk from the town square, this cosy and welcoming establishment is the ideal base for getting to know old Leipzig. The rooms are luxuriously fitted out in traditional European style and there's a friendly and intimate bar where you can relax and enjoy your escort's company. If that gets too busy for you the rooms are spacious and room service will be ready to take care of anything you require. Hotel Furstenhof is ideal for a romantic break or fun weekend away, but it also makes a great choice if you're there on business and want to make the most of your stay.
Tröndlinring 8, 04105
+49 341 1400
Radisson Blu Hotel Leipzig
A comfortable, modern hotel in a great city centre location, the Radisson Blu is a favourite with both business travellers and pleasure seekers. It's right beside the university, too, so a student escort will definitely be able to find it! We're only joking – the escorts can find anywhere in the city – but it is conveniently placed. The Radisson offers all the comfort you'd expect from a premium hotel and, with its popular restaurant and bar, is a great place to finish off an enjoyable day in the city.
Augustusplatz 5, 04109
+49 (0) 40 800808-100